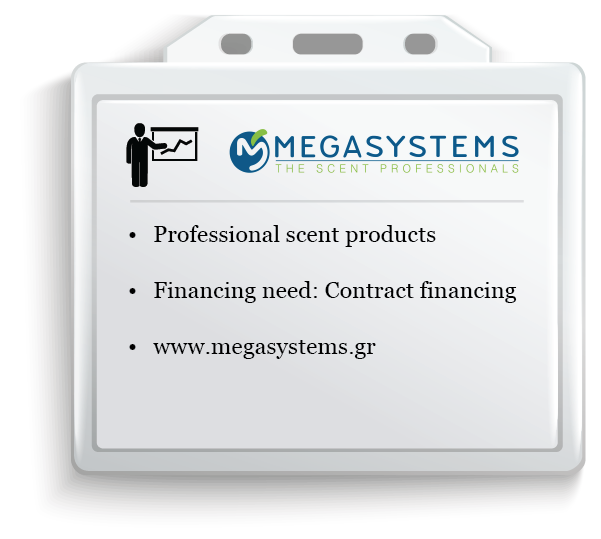 MEGASYSTEMS in a nutshell
The company has been trading in professional scent products since 1992. Leveraging the power of scent, Megasystems approaches each corporate client aiming to enhance its customer communication strategy. Thousands of businesses such as shops, hotels, cafés, bars and restaurants trust Megasystems for their high-quality services, which strive to put people and the environment first. The company operates in Greece and abroad using distributors and own branches. Over 150.000 businesses have used Megasystems' products to date.
The challenge
Megasystems contacted CNL Capital strictly for working capital funding. The inability of the Greek banks to fund businesses drove the company to seek alternative methods of financing, in the knowledge that poor capitalization can be a severe problem even for healthy companies enjoying meaningful sales volumes.
The experience
From the first meeting, CNL Capital carefully listened to the company's needs and presented considered solutions. CNL is characterised by a methodical and flexible approach in its dealings with companies that are seeking fast solutions.
Megasystems has already issued three common bond loans financed by CNL Capital and this cooperation has allowed a trusted relationship to be built. The purpose of each bond issue was to obtain working capital, which assisted meaningfully in the realization of the company's business plans.